The group meets the 2nd and 4th Tuesday of every month at noon at Big Sky Builders.
1229 Meridian Rd
Victor, MT
 A2Z Personnel-Hamilton has been a locally owned and operated business in Western Montana since 1975. We provide great employees for great employers. Our professional employment coordinators take pride in finding just the right person for the job and just the right job for the right person. Our experience with employers in the Bitterroot Valley since 1993 has helped us became familiar with a great many and diverse group of companies. We can assess your skills and find the perfect match for you.
842 South 1st St
Hamilton MT 59840
Phone: 363-0723
115 Third St. Ste. 106
Stevensville, MT 59870
Phone: 406-777-1662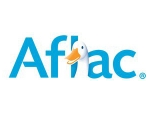 Providing supplemental insurance to more than 50 million individuals and families worldwide. Aflac pays policyholders cash when they become sick or hurt!
Jasmyne Myrick
Serving the Bitterroot Valley
Phone: (406) 813-0882